The People Horse's Summit III: Itinerary
By TPH Editors
April, 2019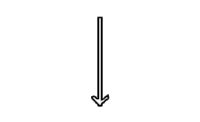 We can't wait to have you all back in the bluegrass for our third Member's Summit, where we'll be voting and leaving with a name for our filly! Here's what we have lined up.
2:00 PM / Friday, April 12th
Leave for Adena Springs from Embassy Suites Hotel:
For those coming in early, Chris Ransom will be leading a group out to Adena Springs horse farm for a tour.
6:30 PM / Friday, April 12th
Registration
We'll have an official check-in at the Embassy Suites in the main lobby. Say hello to your fellow members and get ready for dinner.
7:30 PM / Friday, April 12th
Palmer's Welcome Dinner
We're breaking from tradition this year and heading to Palmer's, the elegant waterside restaurant next to the Embassy Suites for our welcome dinner. We've got an amazing menu picked out, and the feast awaits.
9:00 AM / Saturday, April 13th
Drive to Taylor Made
After breakfast at the hotel, we'll board the bus and drive through the bucolic bluegrass to see our filly at the farm, take our annual group picture, greet California Chrome and huddle up with the farm's staff for insights.
12:00 PM / Lunch
After spending the morning on the farm, we'll be heading off to our next event at the Secretariat Center, a home for adopted horses at the Kentucky Horse Park. The staff there is expecting us, and the trip is across town, so we'll be swinging by Daddy Joe's to scoop up box lunches to eat on the bus to get there on time.
2:00 PM / Secretariat Center
As we know, horses are incredible animals, and can adapt to multiple surroundings and activities. The Secretariat Center, located at the Kentucky Horse Park, is designed to give horses another life - retraining them after their careers at the racetrack. We're excited to learn what they're up to firsthand.
4:30 PM / Bus Back to Hotel
After a full day around horses, we'll be sending a bus back to the hotel for a siesta and prep-time before we head out to dinner.
7:30 PM / Bus to Dinner
After catching our breath, we'll be heading downtown for dinner and casting the final votes on the name for our horse. Be prepared to make your case!
8:00 PM / Portofino's Dinner
An upscale restaurant downtown known for their modern, Italian cuisine, we'll be giving this new place a try. We'll also help select and reveal the final names for our foal. Dress code: smart casual.
10:00 PM / Busses Back to Hotel
Sunday, April 14th
10:00 AM / Hotel Breakfast
With a race day at Keeneland ahead, we'll be gathering in the hotel lobby for a leisurely breakfast and extra hour or so of sleep.
11:00 AM / Bus to Keeneland
We'll then board the bus and head to Keeneland for a day at the races. For those who have flights leaving on Sunday, make sure to pack your bags on the bus. You'll be leaving directly from the track to the airport.
12:00 PM / Backside Walk & Track Kitchen Talk with Alan Sherman
Before the races, we'll head to the backside for a walk around the barns and enter the track kitchen, where trainers, groomers and owners mingle, for a talk with Alan Sherman, one of the trainers of California Chrome, and who has had the chance to scout out our foal. We'll hear his assessment.
1:00 PM / Races Begin
Get your betting slips in for a day of racing. Good luck!
3:30 PM / Bus to Airport
For those flying out, cash in your winning slips and make sure to be on the bus promptly. You'll get a ride direct to the airport.
6:00 PM / Bus to Hotel
After the last race, we'll be heading back to the hotel, dropping off guests that will be staying on Sunday night.