By TPH Editors
March 21, 2019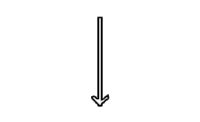 Spring is upon us! We have been having some beautiful days in Kentucky. Here is the scoop on Colerful Bride 18 and what she has been doing these past few weeks.
First, CB18 has been moved to a different division within the farm. This has not only given her a change in scenery but also a new stall mate! She is now living with our farm mascot Kentucky Chrome. If you have not heard of Kentucky Chrome (aka Tucky) you need to head over to Instagram and check him out. (@Kentucky_Chrome) Tucky is constantly right by her side and doesn't let her get to far away from him. Check out the video below of the pair filmed by our Yearling Manager, Cesar Terrazzas!
Besides the change of scenery and the new stall mate CB18's life has stayed pretty consistent. She spends most of her days snoozing out in the field, CB18 is big into her afternoon naps which is typical at this age! She is also the Chrome yearling that was chosen to be "shown" during the California Chrome Experience. She is our example of what a "good" yearling would look like at this age. With her calm and classy demeanor she stands still for guests while the Farm Host educate guests on equine conformation. She also enjoys when tours come through because everyone will give her all the attention and love! If you haven't stopped by Taylor Made for a tour, please join us! Tours daily, tickets at Horse Country Inc.
Below you will find the most recent evaluation along with some words from Frank Taylor (Owner of Taylor Made Farm and Vice President of Boarding) about how CB18 compares to other Chrome Yearlings her age.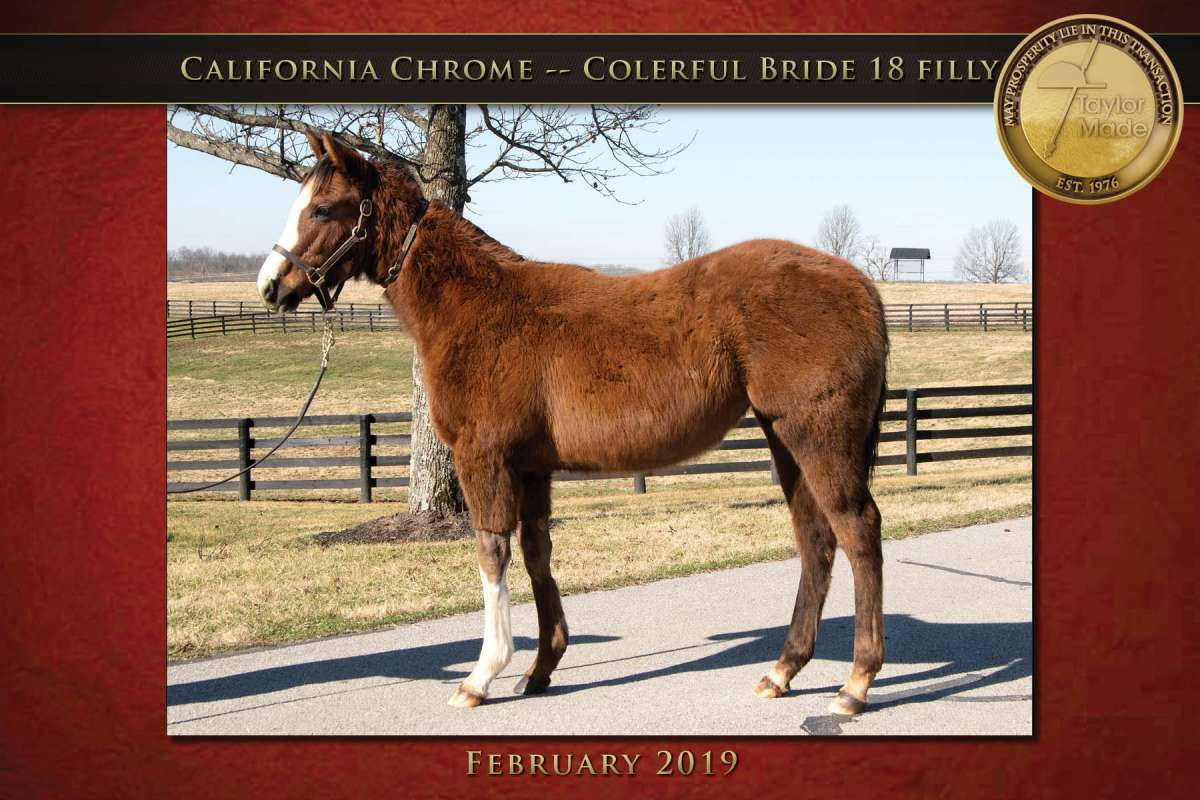 March Evaluation of California Chrome / Colerful Bride 18
Small, Strong, Well Balanced, Good Bone, Average head, Short Neck, Good Laid Back Shoulder, Average Wither, Average Heart Girth, Short Back, Strong Hip, Straight Hind Leg, Strong Forearm, Short Cannons, Good Pastern Ankles, Flat Knees, Strong Stifle, Average Gaskin, Nice Square hip going away from you, hocks sit wide, toes out slightly, moderately in on the left knees, average chest, average feet, horse has a calm and classy demeanor, horse has a fair presence.
— Graded by Cesar Terrazas.

Height to Date: 57inches
Weight to Date: 774 pounds
Frank Taylor's Thoughts on CB18:
This is a very nice and racey filly. She is medium sized with great muscle and bone. She has a pretty head and is very correct in her front legs. I predict this filly will be very fast and will likely run as a 2 year old. Unfortunately, she lost her right eye and there is no way to know how this will affect her training and racing. From the other Chrome Yearlings I have seen I rank her in the top 15 percent . Grade B+
Just a little extra:
To board a Yearling at Taylor Made it costs $40 a day. This means one month of boarding for CB18 costs approximately $1,240
CB18 also saw the Farrier for a "trim" on 2/20/2019