By Jason Schwartzman
June 25, 2018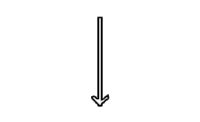 We hope you had a great weekend and wanted to share this latest update from the farm on The People's Horse.

Good news! A month after her surgery, we're thrilled to report the foal is recovering so well that her handlers at the farm are now planning to release her into a bigger pasture, with several other mares and foals, and only one sign of an incredible recovery. Her wound has also healed completely, her appetite is strong and she's growing at a rapid clip: three pounds per day!

Over the weekend, we spoke to Bob White, who manages Bonna Terra A, the barn where our foal has been with mama Colerful Bride since her birth, and wanted to share our interview with him here, or below.