By Jason Schwartzman
September 4, 2018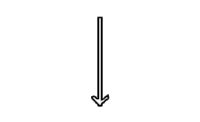 There is no one, outside of her mom, Colerful Bride, who has a better rapport with our foal, than Helen Wells. Carrot in hand, Taylor Made's foaling expert has been by our baby's side through her eye injury, and since her first step.

"She's entering her teenage years," honorary godmother Wells told us recently.

To capture just how much The People's Horse has been growing, we had Wells send in a video update from the pasture in Nicholasville. Her close-up video style demonstrates the tremendous intimacy that she has cultivated with our filly, who is changing, and not just in size.

"She's showing a little sass," Wells chuckled, saying that it's generally a good indicator of a competitor's streak.

Ever the protective mom, she added that while The People's Horse may be a little sassy, she still minds her manners. To go inside of Well's world, and enjoy four minutes of foal footage, see the video above.