10 Secrets to PiCKING BOURBON
1. DON't RUSH
That's the first thing I remind myself when I'm picking out a barrel of bourbon. Out of the millions of barrels of bourbon that are dumped each year and mixed together, only a select few get a chance to choose the barrel that their bourbon will be made from. It's a very rare thing. Enjoy it!
2. READ THE BARRELS
The barrel itself will tell you about where it's set and what it may have experienced when it was sitting there. It's a clue about what I might expect from the taste profile. Did that barrel leak? Does it have a lot of coarser looking staves? Does it have a lot of mold on the outside? Is it kind of dirty or does it look pristine?
3. KNOW YOUR WAREHOUSES
Looks can be deceiving. You can select a pristine looking barrel, but it could be from a new warehouse where there's not a lot of moisture. That environment is very controlled, little dust, and that whiskey has really had a chance to work in and out of the wood. So, I try to get an appreciation for where that barrel may have set. I always try to find out which warehouse did it come from. That helps me to better understand some of the flavors that I might be looking for.
4. SCAN FOR UGLY DUCKLINGS
The uglier the barrel, perhaps the better the bourbon. Sometimes old barrels sit in areas with higher moisture content, and dust, dirt and mold will collect on it. It doesn't look pretty. Sometimes a higher moisture content will slow down the evaporation rate, which allows the whiskey to go out into the wood, but it doesn't pass on through the wood—it gets pulled back in again, leading to a softer, subtle note to the nose.
5. DON'T FEAR THE WHISKEY THIEF
Imagine a straw. You put your finger over the end of this device, pull out a sample and pour it into a Glencairn glass, a smaller version of a brandy glass. You can see if it opens up, or if it changes and brings another component to the complexity of that taste profile. You'll look for the ambience, how it coats the inside of the glass.
6. SNIFF FOR SOFTNESS
Good bourbon never smells harsh to the nose. Never. The first thing I wonder when I nose it is: Am I getting soft, subtle fragrances? My first thought is candy. I'm looking for those sweet, subtle flavors that you would get with caramel or toffee.
7. EMBRACE CHAOS THEORY TASTING
I don't taste the different barrels in sequences. I will bounce back randomly and I do that so that I'm not locked into a sequential kind of expectation. That process keeps me receptive to subtle differences.  
8. THE FIRST DILUTION IS IMPORTANT
Well, they say that good bourbon is hard to spit out. I will taste it, but diluted. Not a lot, just a little bit on the tip of my tongue, and I'll immediately purge it with water. I will do that for each barrel, and after I've done that, I will then go back and I will nose them again.
9. THE SECOND DILUTION IS CRITICAL
After the first dilutions, I will come back with just a little bit of water. I'll hold some water in my mouth, and I'll take a bigger hit and I'll rinse it around in my mouth. That gives the enzymes in my mouth a chance to break it down, and then, I will take little sips. This system allows the lingual artery, a vessel in your tongue to pump blood to your tongue and it gradually warms that whiskey up while it is inside your mouth. It will interact with the enzymes in your mouth and that opens it up.  
10. THE HAPPINESS TEST
We taste things in parts per million and you've got 9,000 receptors on your tongue. That's why I said don't rush! Notice the mouth feel. When you roll it around on the inside of your mouth, does it linger? Lingering allows the enzymes in your mouth to break down some of those other solids, and that's where those other subtle flavors come from, like chocolate or apricot. But most importantly, does it make you happy? You certainly won't forget the taste profile that you've selected. It will become your benchmark.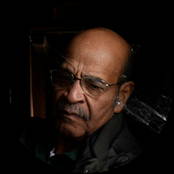 FREDDIE JOHNSON
The author is a third generation expert in Bourbon at Buffalo Trace distillery. Following the footsteps of his great grandfather, grandfather and father, he has spent a lifetime in the famed warehouses and spent decades understanding the nuances that compose world class Bourbon.
VISIT BUFFALO TRACE & SEE FREDDY >