Just like our filly, we've been growing — in experiences (currently plotting an archery course in the Badlands), members (shoutout to Jacob Keltner, our bush pilot trainee), and projects ranging now from the pastures of Kentucky to the vineyards of Napa, the rose valleys of Bulgaria, the jungles of El Salvador and beyond. As we expand our tent, we wanted to introduce our new members-only briefings report, designed to bring you the best of our world bi-monthly. Would love to know what you think, and any ideas of what might be fun to include here.
 
Thanks + Stay True.
— Geoffrey Gray, True Founder
  M I S S I O N : S T A B L E S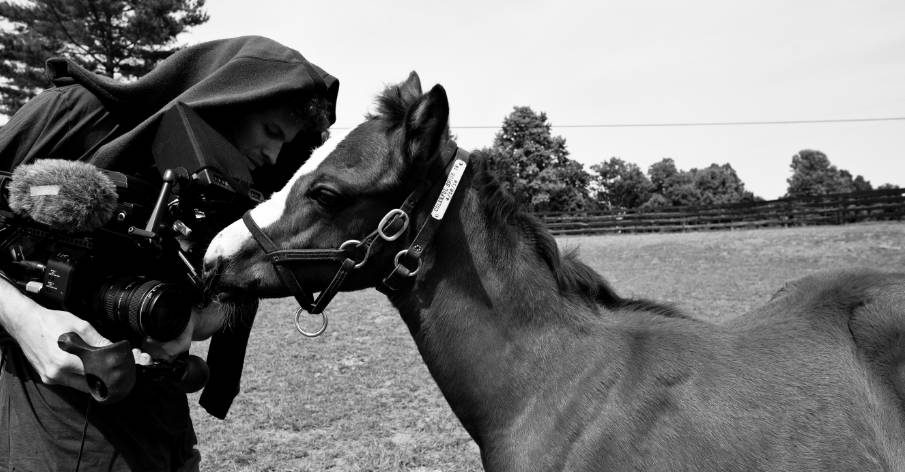 Our filly is now five months old, and we wanted to share the most recent conformation report from Steve Avery, the Taylor Made farm manager. As we mentioned in a previous note, a B+ is nothing to sneeze at. "If I'm telling you the horse is a B+, you know that that horse has potential to be on Varsity," Avery said.
9/14/18: colerful bride 18 - nice body, good profile, nice head, neck could be a touch longer but it is nice and thin, good shoulder and hip, short back, strands over plenty of ground, a touch upright in the pasterns, square hip going away from you, tracks well, great body- it is a shame about the eye B+
For insight into her inner life and pyschology, we dispatched Ariana Sakaris, master of equine behavior, to the pasture to spend some time with The People's Horse. After the encounter, what struck her most was our foal's inquisitive nature.
"I love how she has this curiosity she can't shut down. She has to go investigate. She has to scope things out."
That unusual quality suggests she's able to use her mind for herself, Sakaris noted, and will be especially useful for a young racehorse when she starts her training. To watch the full meeting, and their fast friendship in real-time, head to the video above.


With the fall harvest less than a month away, we called up Seth Cripe, artisanal winemaker and founder of LOLA wines, to see how the prospects are looking for our first vintage of True vino.  
"The grapes have been really cool and mild, which is perfect for ripening," he told us in a video postcard. He's been studying them each day, watching them change as he ponders the ultimate question for any winemaker: When to pick?
Check out Seth's latest video update , and secure your limited edition bottle of our own Members Only vintage here.
---
  M I S S I O N : B O U R B O N  
We're now less than a week away from picking our first barrel of True Bourbon and have the winners of our barrel naming contest chosen. In order to create a variety of flavor profiles, we'll be selecting from (3) barrels that have been aging at different locations in the distillery. We started the name game out with The Colonel Mary, named after member Mary McLeod (from Warehouse M), and then our voters chose True Luck (from Warehouse L) courtesy of member Stu Pollard, a Kentucky native, and Kindred Spirit (from Warehouse K) courtesy of member Darlene Shannon, of Pittsburgh. "We all long to find a kindred spirit, whether it's a Friend or Bourbon," Darlene told us. Well said, Darlene!
We're also in the process of picking out stickers to place on our bottles. We received these (3) amazing choices from our designer emeritus Tristan Dubin and our friends at Grand Army. See his video here on the choices, and if you secured a bottle, head over to Mission Control, our community chat, and cast your vote.
  F E A T U R E D   M E M B E R  

"I can't tell you guys how excited I am for this trip and how much I want to be a part of the True Mission going forward," Rick Collins wrote to us. An instructor with the Police Academy in Hampton, VA and recent father of Brady, his one-year old son, Collins answered our call to adventure in resplendent fashion, vowing to head into the jungles of El Salvador to learn how to craft hammocks. As with all great quests, there are sure to be hijinks along the way. The current short list includes hand-rolling cigars, a duck feast in a cave, chicha, the local moonshine, and maybe a waterfall jump or two. Want to join him?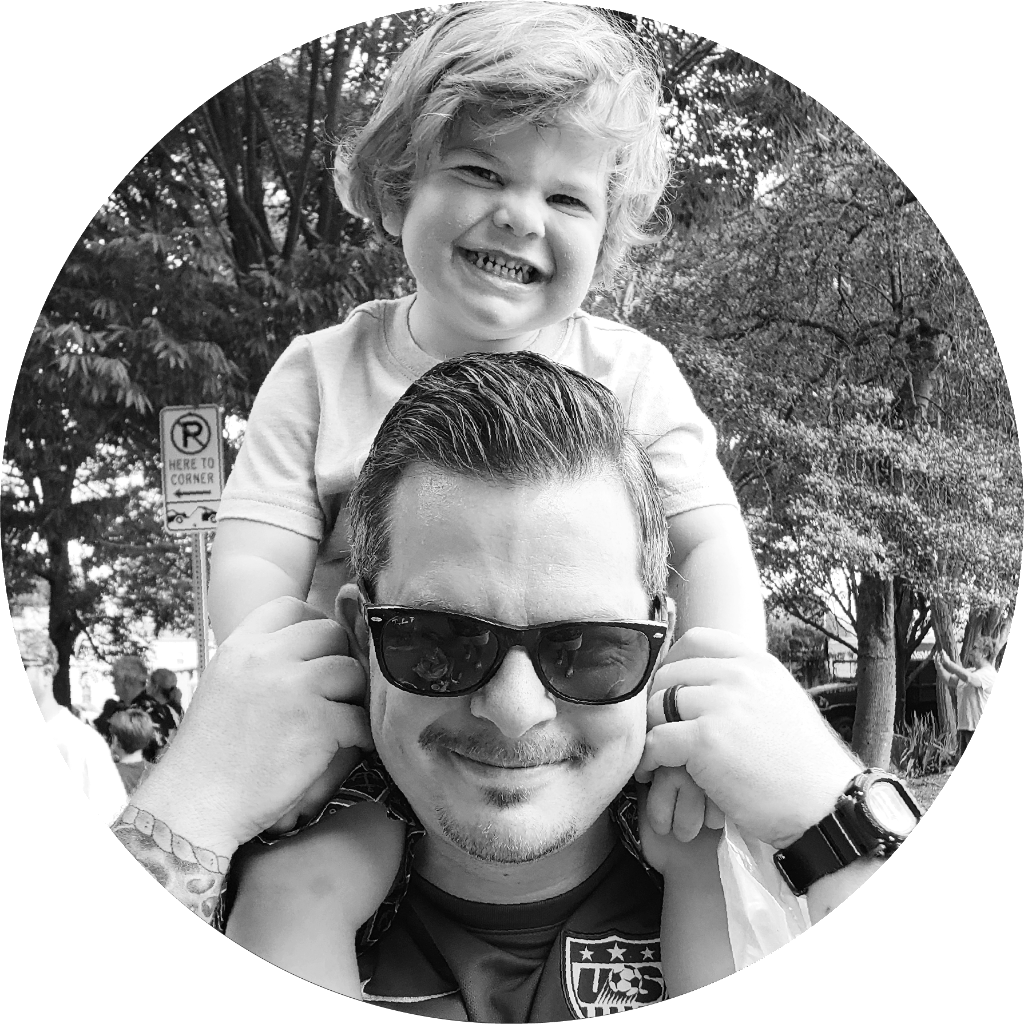 Nietzsche said it best: "Without music, life would be a mistake." We concur and are launching True Radio, a playlist that is developed and submitted by members. Our first, Baciami (or kiss me in Italian) celebrates the easy crooning of Italy in the 1950s and 60s. To suggest your favorite songs or submit your own playlists head True Radio on our member chat. (If you've yet to make an account, head here.) Godere!
---