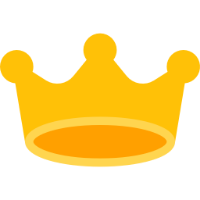 All three special award winners will be anointed Field Captain status, which comes with an array of perks. You'll receive our signature Lucky Piece, one of our reserve bottles of Buffalo Trace bourbon from the True barrel, and a place on our advisory counsel as the product evolves (meaning early access, passes, and more).
Named for fleet-of-foot Mensen Ernst, a runner who sprinted across continents from the original True Magazine, this award goes to the speedy tester who is first to complete every challenge (all must be completed in good faith).
This award will be bestowed upon the tester who goes above and beyond in their challenges, continually surprising and wowing us with each effort. The honor is named for True member Meredith Kitz, who was crowned the Dawn Champion in an early tournament.
Our final award is named in honor of our favorite sailor, Vincent Longo, who is unmatched at bringing out the joy in any situation on the high seas. The title will go to the tester who makes us laugh, and consistently brings good cheer.
MYSTERY NOTE CHALLENGE
Your next piece of writing, whether a mystery note, a love letter, or a page torn from your field notebook, will have the added flourish of a renowned fountain pen's mystical blue ink.
CAPTURE THE DAWN CHALLENGE
What better way to honor your new alliance with the dawn than by acquiring one of the world's most ancient devices. In an homage to the traditions of sundials, this brass version is accentuated with a motto: tempus fugit, or time flies.
GRILL A FISH CHALLENGE
Since it opened its foundry in 1896, the Lodge company has specialized in cast iron pans and cookware. More recently, it used its cast iron to create a mobile grill. With two adjustable heights and a user-friendly handle, the grill can travel into the woods or a backyard party. Ideal for showing off your new skill (hint, hint).
COFFE SAMPLER by Sweet María's
RAST YOUR OWN BEANS CHALLENGE
The coffee sampler from Sweet Maria's offers four pounds of beans from around the world. The beauty of the sampler, which features beans from Ethiopia, Indonesia, Brazil and on, is that you're compelled to experiment with different beans, all of which require different roasting temperatures, forcing first time roasters to perfect their techniques.
BRASS COMPASS AND LEATHER CASE
THE WANDERER CHALLENGE
In the spirit of venturing out on more unknown quests, we're awarding the winner of this challenge with an antiqued brass compass. May it be a beacon to help you find home when you decide it's time to return.
SNOWY SOLDIER SALUTE CHALLENGE
As a salute to the bravest soldier to complete the Royal Airforce's workout, we'll be sending you a premium exercise mat to ensure all future exercises aren't too rough on ya.
WATERPROOF SPEAKER by JBL
OL' BERNIE'S ICE WATER PARTY
The next time to you take the polar plunge at home, you'll have the sweet sounds of a VicTsing Shower Speaker to accompany you. The water-resistant device is equipped to handle the frigid blasts (just like you).
MAKE THE PERFECT MARTINI CHALLENGE
To consistently achieve a flawless Martini, you're going to need some help, and this professional shaker will give you a fighting chance. Just remember the wisdom of the old True writer Bernard Devoto. "Make it fast and make it cold.".
NOW, TANGO! CHALLENGE
Seductive and decadent, the silk scarf is the quintessential accompaniment to the sacred dance. Once it drapes across your skin, all you'll be thinking is: tango!
CHALLENGE X
As an ode to the creative ambition of this task, we'll be basing the reward on the winning tester's challenge.