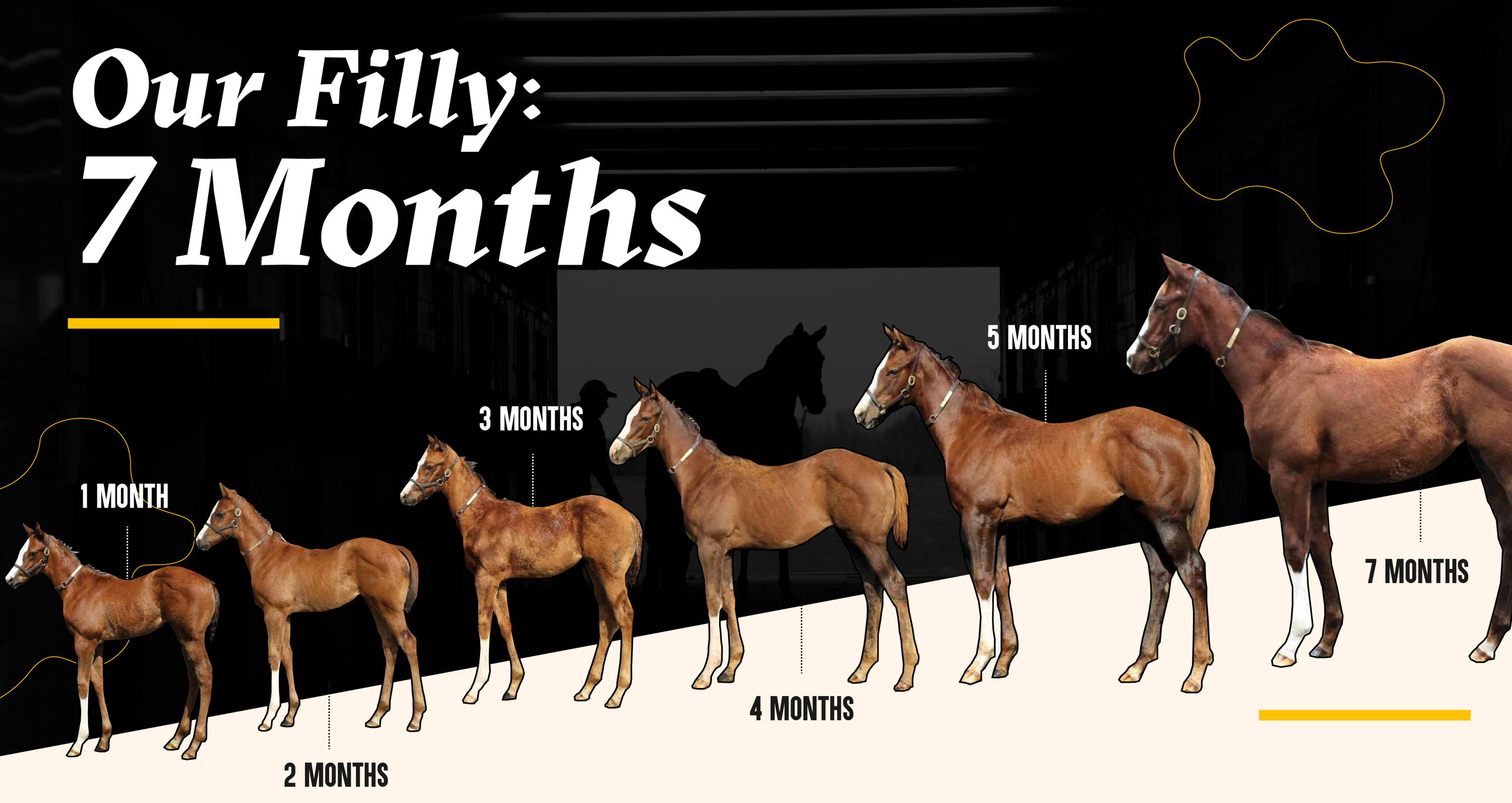 M I S S I O N : S T A B L E S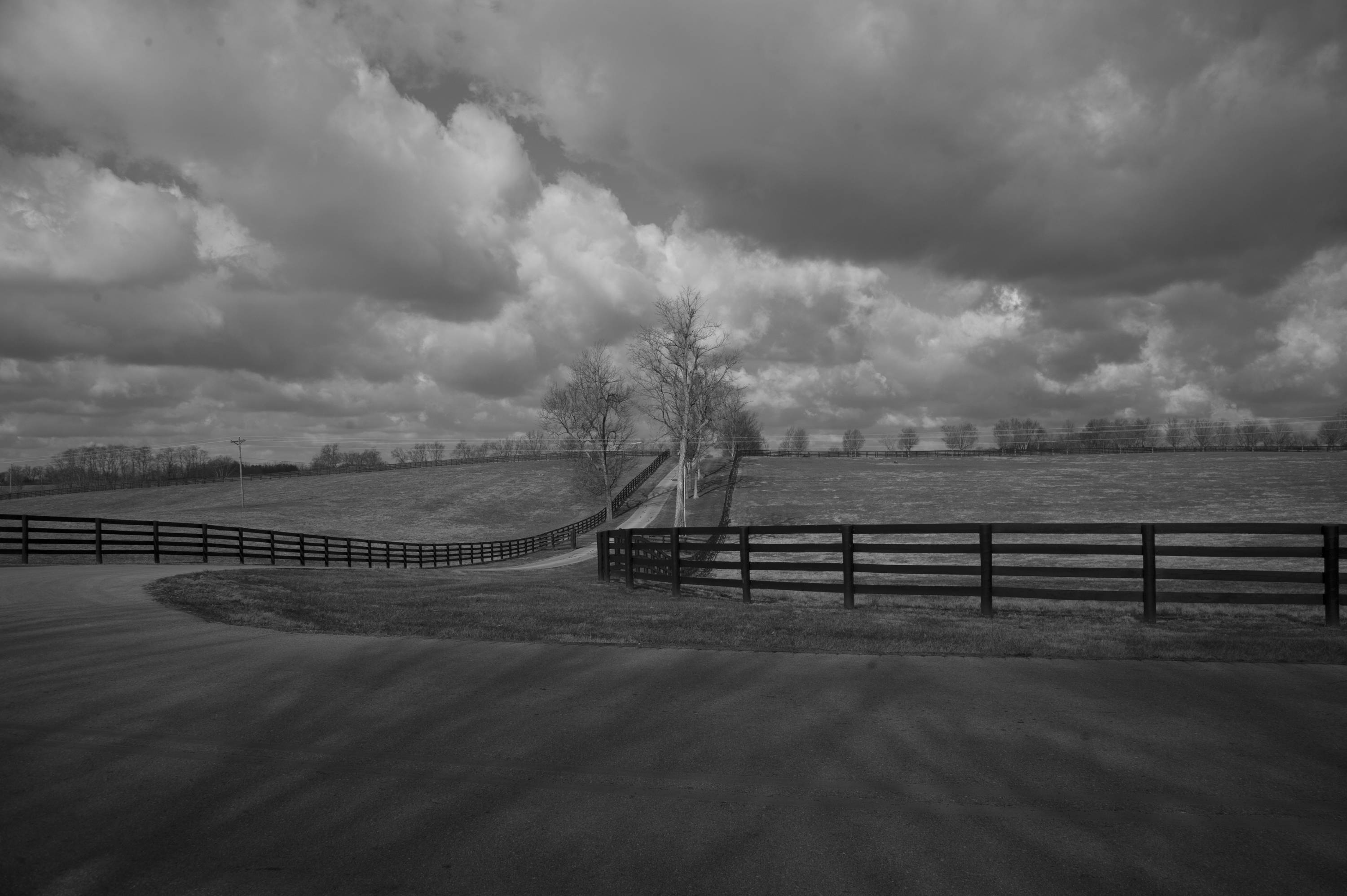 Cesar Terrazas is standing outside Eagle Creek, Taylor Made's yearling complex, by quarter to seven every morning. As the horses come in from the pasture, he examines one at a time, jotting down any irregularities in their behavior or appearance. He has one hundred and eighty horses under his care as Yearling Manager, and one of those horses is our foal, now grouped with nine other weanlings. Terrazas, who grew up with horses in Chihuahua, MX, and is about to pass his twentieth winter working at Taylor Made, decided to keep her cohort intentionally large to encourage crucial protective instincts.  
"She has to deal with kicks, jumps, runs, all that stuff," he told us. "With one eye, it's a little more difficult for her, but she's smart enough to get it done."
It's taken longer for her to adapt to the group than some of the foals, he said, noting that she isn't one of the emerging leaders, and sometimes hangs back in a crowd. But he's worked with one-eyed horses before, and said she's learning much faster than others he's seen. The fillies will be spending the majority of their time outside until May, learning how to socialize and what it's like to run next to other horses.  
"Just imagine having one-eye," he said. "It's just going to be a longer process for her."

In honor of the annual whirling dervishes festival celebrating Rumi, the Persian sage, we've launched our own dance-off with the help of an old friend, Fateh Singh (see his video above). The challenge is to choose a song that inspires you, show off your best moves, and record it in a short video. There will be spoils. The winner recieves $250, a trophy, and an instagram feature. The deadline to enter is tonight at 6PM EST, but we're giving members an extra day to trot out their own moonwalks and two-steps. You can submit your entry here.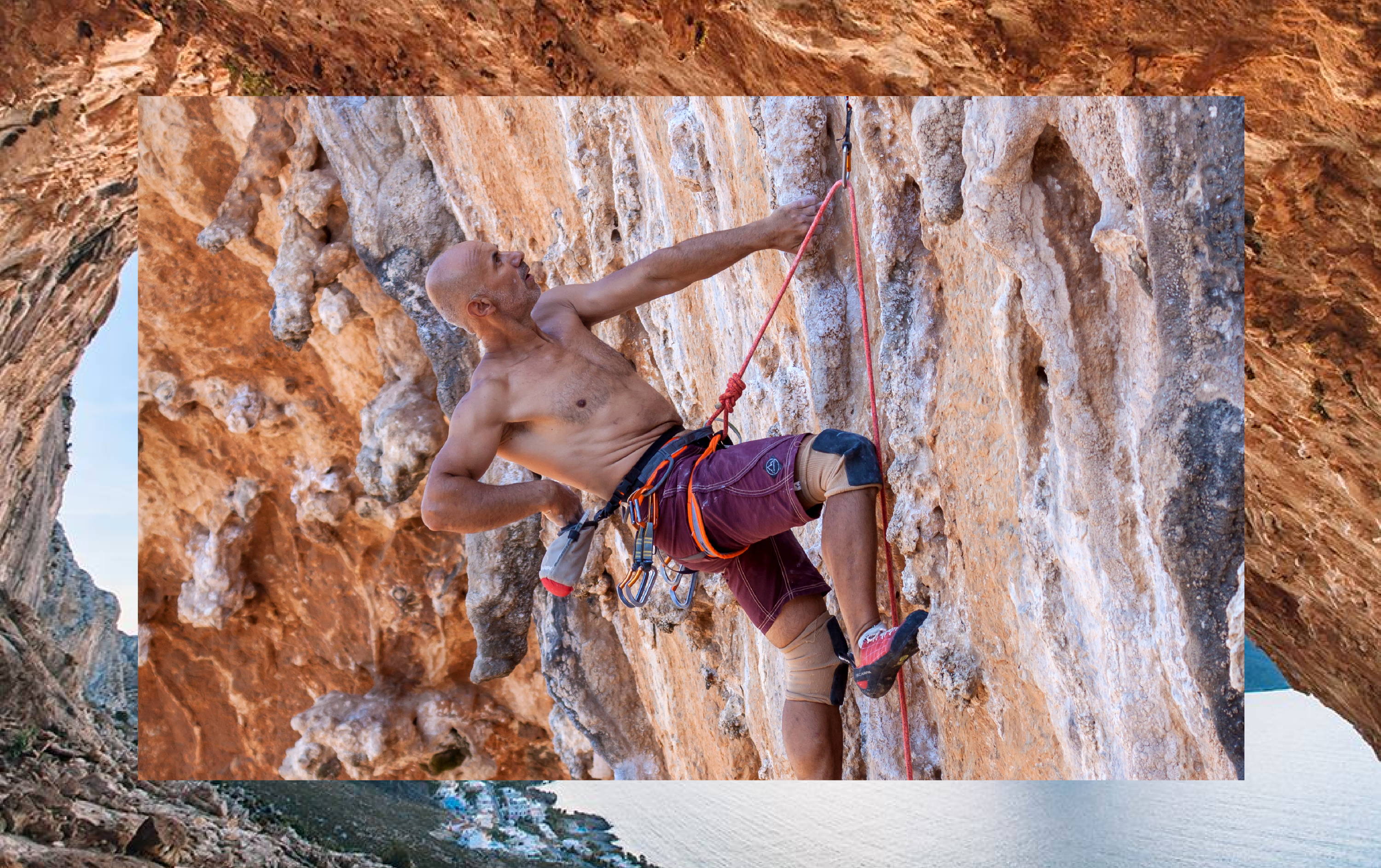 After learning about the climbing paradise of Kalymnos, an obscure Greek island off the coast of Turkey once known for its daring sponge divers, we found a master to lead us through the craggy wonderland. We've been corresponding with Aris Theodoropoulos, one of Greece's most experienced guides.
"Climbing teaches us that it's okay to be afraid," he told us, among other meditations. "To keep moving, even if it looks like there's nowhere to go."
For those interested in a climbing odyssey in the heart of the Aegean sea, head over to Mission Control, and let's get a crew together.  
  F E A T U R E D   M E M B E R  
OUR EAGLE EYE IN EL SALVADOR

"With short notice to get geared up
and be ready for the adventure, it was a little hectic, but there was this overwhelming calm and peace about it that made it all feel right. That peace came from the fact that I answered the call."
Chris Curtiss, a photographer living in LA's Korea Town, was an even more last-minute addition to our last-minute mission to El Salvador. A devotee of live music, Curtiss chases shows across the globe, from Dublin to the Caribbean, exploring the different vistas and cityscapes before and after performances, so he had the experience to leave in a flash without too much of a sweat.
In El Salvador, as he hiked up volcanoes, through black sand beaches, and across the land of palm trees, Curtiss found himself fascinated by the effect the landscape was having on his fellow members."
"A real-world magic that energized my tired bones, letting me know that the footage I was getting was real, raw and had a feeling of honesty."
See Chris' Mission photos below.
After launching the True Dance-Off, Fateh Singh, an old friend of ours from Lexington, KY and one-time dancer in Bollywood music videos, dug through his archives for our latest playlist. The result is "Bollywood Boogie," a dramatic festival of emotion sure to bring the dance out of even the most timid True member (if there is such a thing). Take your own turn in our deejay booth at True Radio and submit your playlist at True Mission Control.
---